Memorial Gardens
The Memorial Garden at Discovery United Methodist Church – Short Pump, Virginia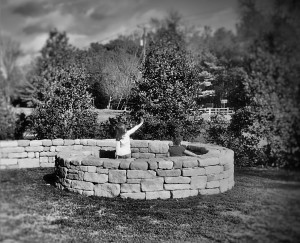 Christian symbols and various garden settings for personal markers guided the development of this memorial garden. With representations of The Trinity, Eternity, and Time; the garden creates a variety of spaces for meditation and remembrance.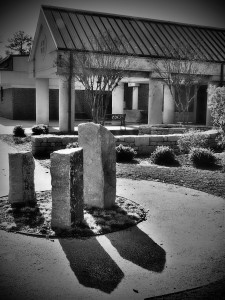 Types of stone were chosen for their ageless attributes – a local granite central feature and an imported fossilized sedimentary stone for the walls. Plants were chosen for a staged blooming process and year round interest.
While some memorial gardens include multiple options for interment, this garden is designed for ash burial. Existing tree preservation figured heavily into the scheme, with other site challenges including poor soils, complimenting varied existing materials, and maintaining the sanctity of the existing memorial markers. The result is a sacred space that is both a beautiful garden and a place that connects families with their place of worship for generations to come.
Project Gallery – Memorial Gardens